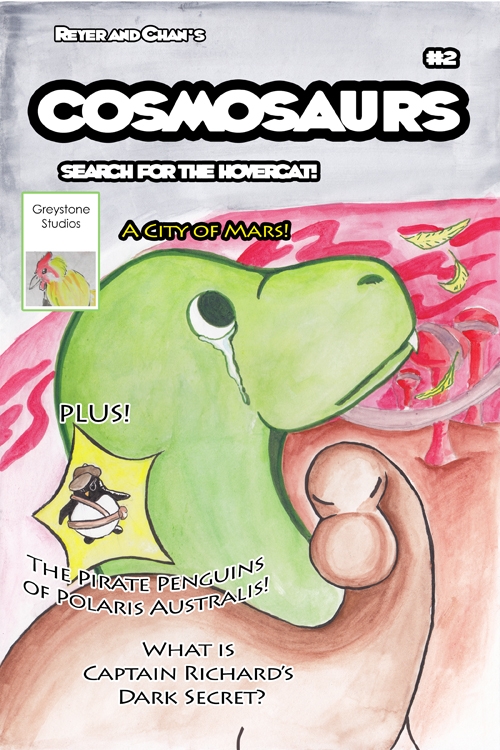 Click the banner for more from this publisher.


Cosmosaurs #2
$0.99 – $2.50
Chandra Reyer,Gillian Chan
Standard Comic
Black & White
Page Count: 20
What It's About
The Cosmosaurs uncover smuggling operations on Mars. Is one of the crates of smuggled goods, their friend Hank? Or will the Pirate Penguins of Polaris Australis successfully get off planet with their goods?
A trio of dinosaurs travel through space searching for their friend, the Hovercat.
Only logged in customers who have purchased this product may leave a review.
[yith_similar_products num_post"6"]